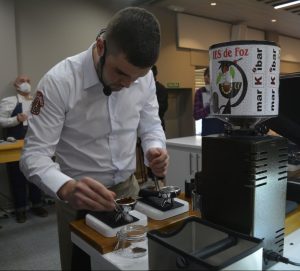 After having been postponed due to COVID-19, Markibar has sponsored again in 2022 this event that has become the most important barista school's championship.
This year, due to anti-covid measures, the format has been modified to shorten the duration of the event (one day less). The event has not been open to public either.
In this event it took place the final of XIV Barista school's International Championship, the IX Coffee Tasters school's International Championship and last the second Professional Coffee Tasters International Championship.
All participants have been able to try the performance of Markibar coffee grinders to manage to get the right grinding point for each type of coffee as well as enjoying coffee preparation.